Tuesday night is a great introductory class for everyone of all backgrounds: Buddhist, non-Buddhist and those seek for spiritual methods to deal with daily life situations. The class is self-contained and is suitable for both new and experienced attendants. This means this class will still be helpful as you make progress in your meditation practice.
Modern Buddhism:
The Science of Happiness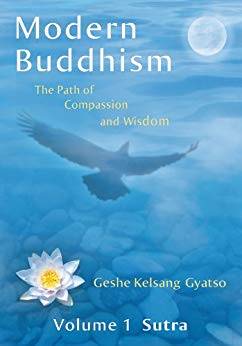 Modern Buddhism provides inner scientific methods for improving the quality of our mind and life. It is a unique, practical presentation of Buddhism, modern yet preserving the authenticity and original meaning of these profound teachings.
Through gaining experience of these methods you can:
Overcome your anger, attachment, and discouragement          

Increase your compassion and wisdom

Bring great benefit to your family and friends
What is Karma and How can it Help us Control our Future?
- Ellen Matthews
What we should Know: the Truth about Suffering?
- Suzanne Hall
What we Should Know: What Causes Suffering?
- Suzanne Hall
What we should Abandon: Letting Go of the Origins of our Suffering
- Suzanne Hall
What we should Practice: Walking the Path to Liberation
- Jesse Woodward
The Supreme Good Heart: Bodhichitta
- Suzanne Hall
Drop in at any time during the series; no need to pre-register. No one turned away for lack of funds
We are a non-profit organization funded by class fees and donations. Any profits go to the International Temples Project for World Peace.