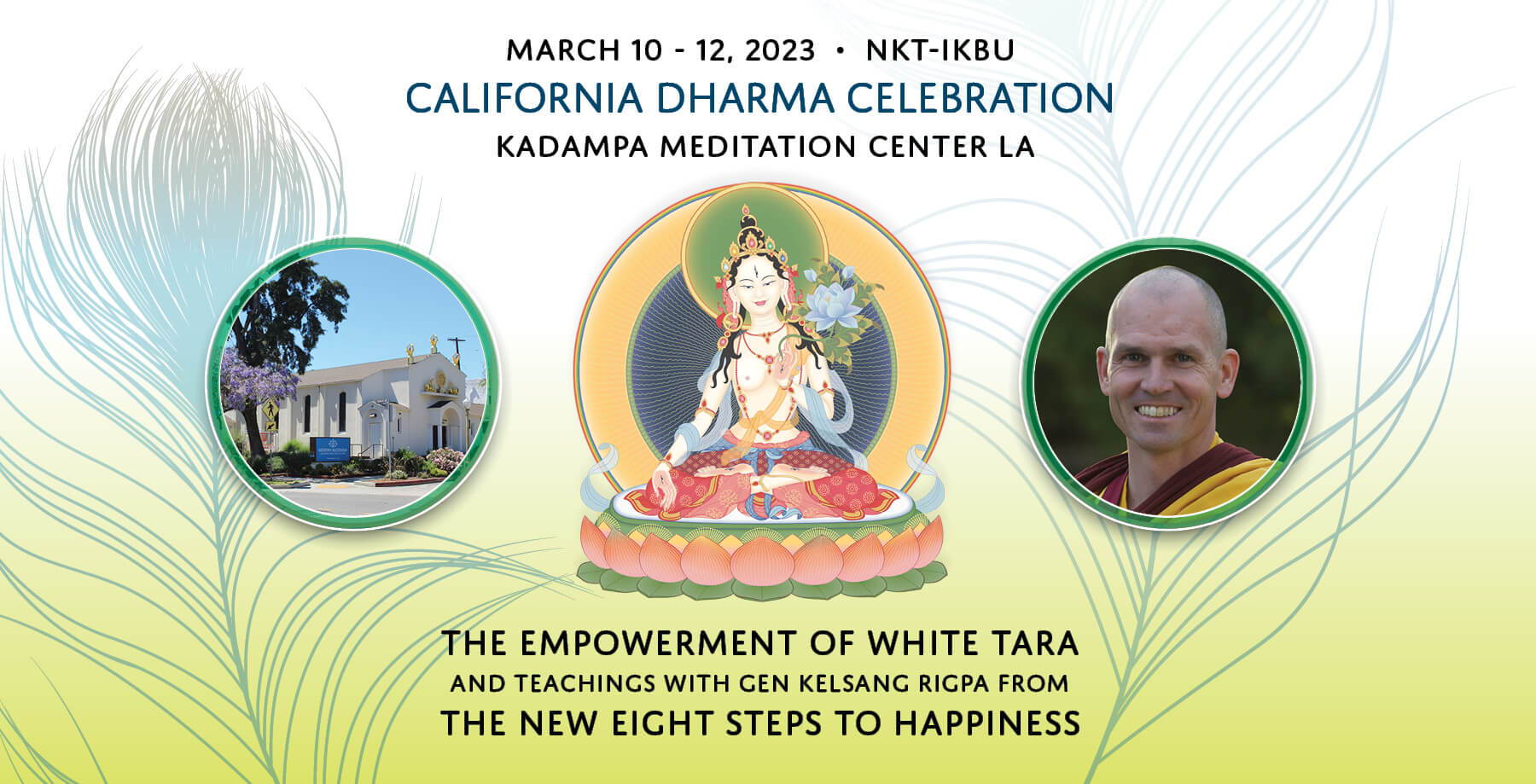 2023 California Dharma Celebration

The Empowerment of White Tara and Teachings from The New Eight Steps to Happiness
With Gen Kelsang Rigpa, Western US National Spiritual Director and Resident Teacher @ KMC Los Angeles
The 2023 California Dharma Celebration will feature the empowerment of Buddha White Tara, and mind training teachings from the practical text on Buddhist Psychology and meditation, The New Eight Steps to Happiness by Venerable Geshe Kelsang Gyatso Rinpoche.
During this very special weekend, Gen Rigpa will grant the blessing empowerment of White Tara, an enlightened being who bestows long life, good fortune and wisdom. We need a long life to complete our spiritual practice, we need wisdom to free ourselves and others from our daily pain and problems, and we need good fortune or positive energy to achieve a long-lasting experience of inner peace and happiness.
Gen Rigpa will then give "Lojong" or "mind-training" teachings from The New Eight Steps to Happiness. This text reveals in a step-by-step manner the attitudes, views and intentions that lead us along the spiritual path. It is a practical manual for how to embody the Kadampa teachings in the modern world. Everyone is welcome to this special weekend event!
IN-PERSON EVENT
Cost:
Entire Event: $139-$169

Friday Only: $20-$25
Saturday Only: $85-$102
Sunday Only: $45-$62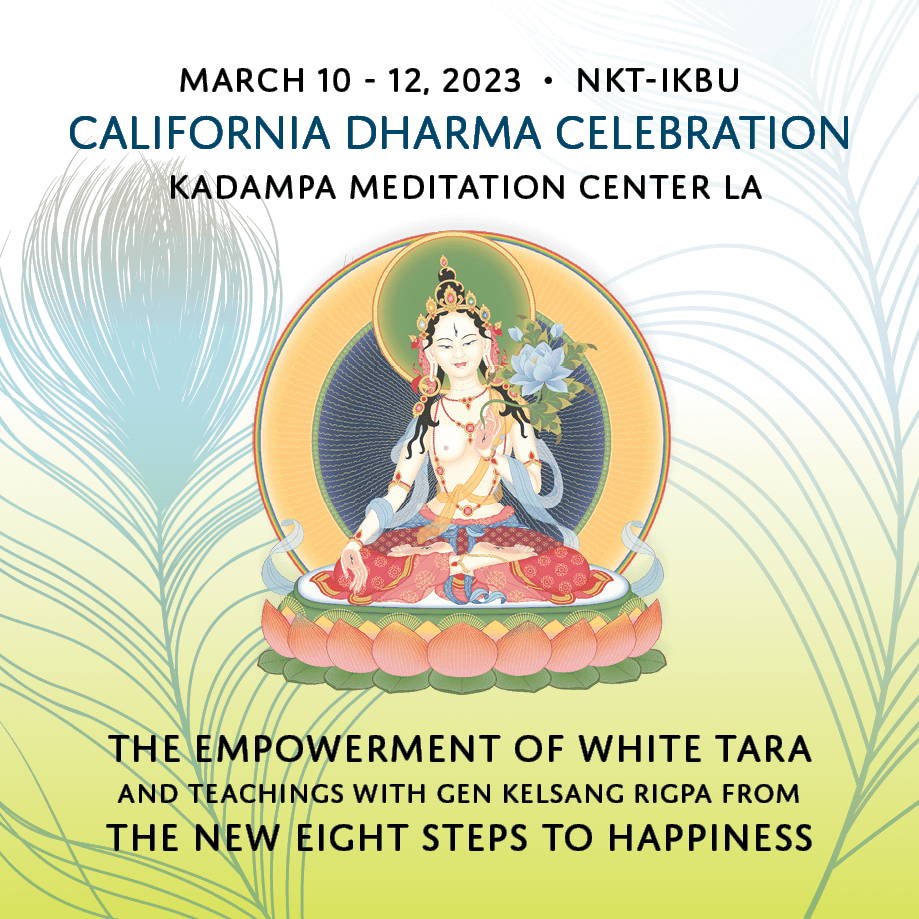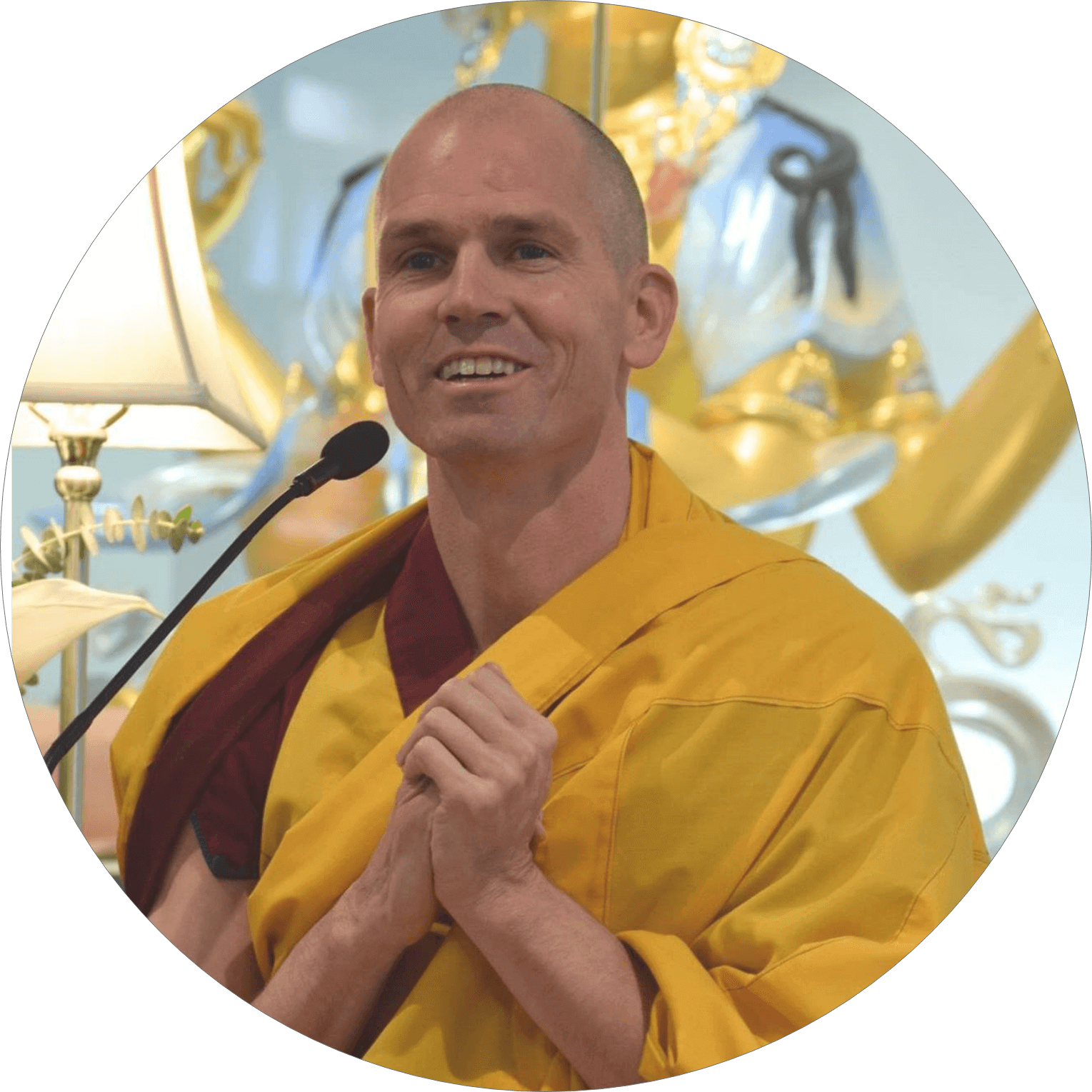 Empowerment and Teachings
Gen Kelsang Rigpa is the Western US National Spiritual Director of the NKT-IKBU. He is also the Resident Teacher at Kadampa Meditation Center LA. He will grant the empowerment and give teachings during the Celebration.
Gen Rigpa's heartfelt and practical teachings are presented with warmth and humor, making them accessible to everyone. Through his clear presentation, he is able to help students discover for themselves how to integrate these timeless teachings into our modern world, making everyday life joyful and meaningful.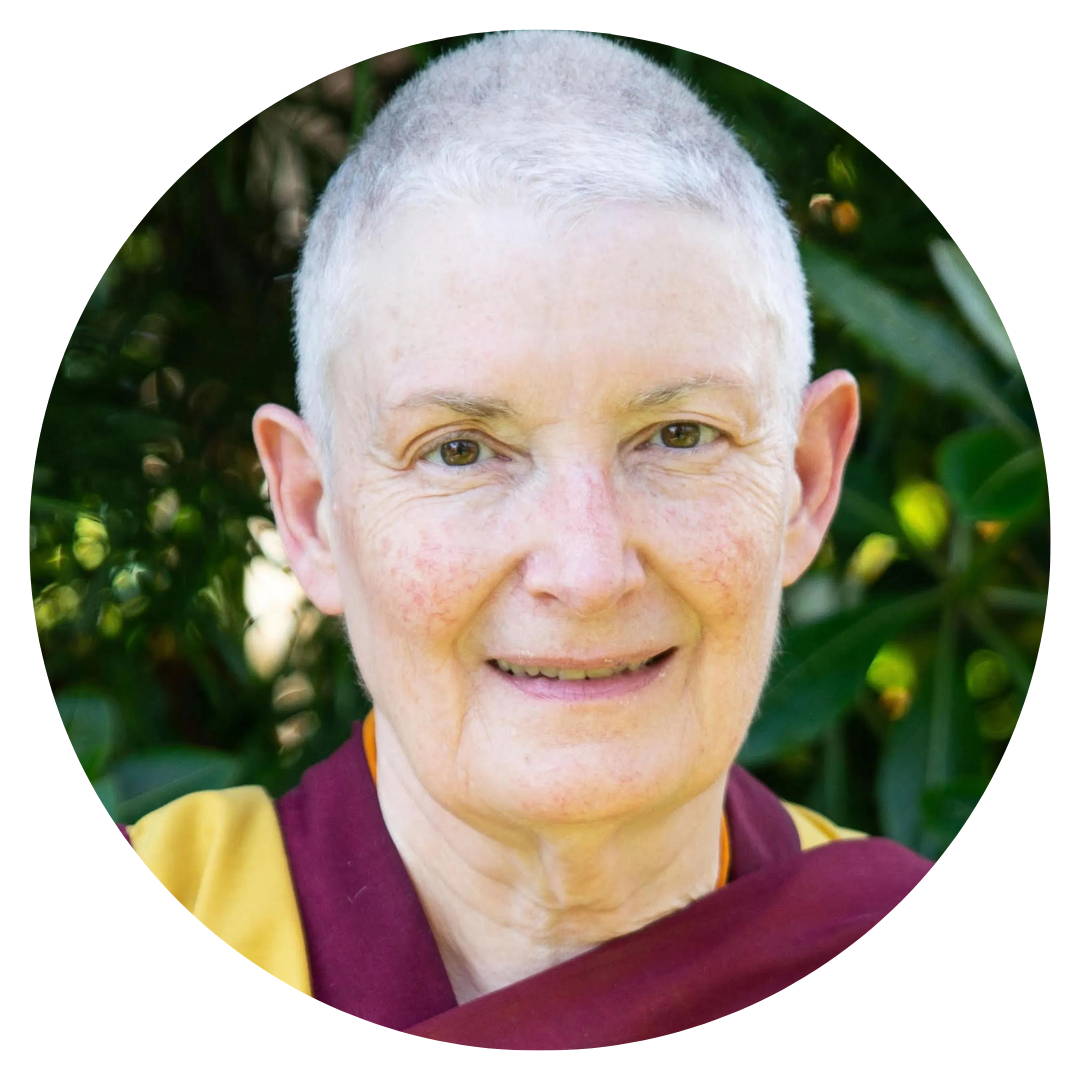 Gen Kelsang Choma is a senior Teacher and Buddhist nun with the New Kadampa Tradition of Modern Buddhism and she is the Resident Teacher at KMC San Francisco. She has studied extensively on the Teacher Training Program for over 30 years and is qualified to teach both Sutra and Tantra. She is the Resident Teacher at Kadampa Meditation Center San Francisco and is invited to teach nationally. People enjoy her teachings for their clarity and warmth.
Gen Kelsang Tsoglam is a close disciple of Venerable Geshe Kelsang Gyatso and has been practicing and teaching under his guidance for nearly 20 years. Her teachings are heartfelt, practical, and presented with warmth and humor.
Prior to her arrival in the South Bay, Gen Tsoglam was the resident teacher at Atisha Kadampa Buddhist Center in Providence, RI, Kadampa Meditation Center Bloomington, IN, Tushita Kadampa Buddhist Center in Olympia, WA, and taught extensively throughout the NY/NJ area. She also spent time at our LA center under the guidance of Gen-la Dekyong, our General Spiritual Director.
Special Event: California Dharma Celebration 2023 | The Empowerment of White Tara and Teachings

WHEN: Friday March 10th - Sunday March 12th

TEACHER: Gen Kelsang Rigpa

WHERE: 4953 Franklin Ave, Los Angeles, CA 90027

GETTING THERE:

Ride share / Room share: Email: Admin@MeditateInSanFrancisco.org

Public parking garage: 4635 Franklin Ave, Los Angeles CA, 90027

Bus: Normandie and Hollywood, Los Angeles Ca, 90027