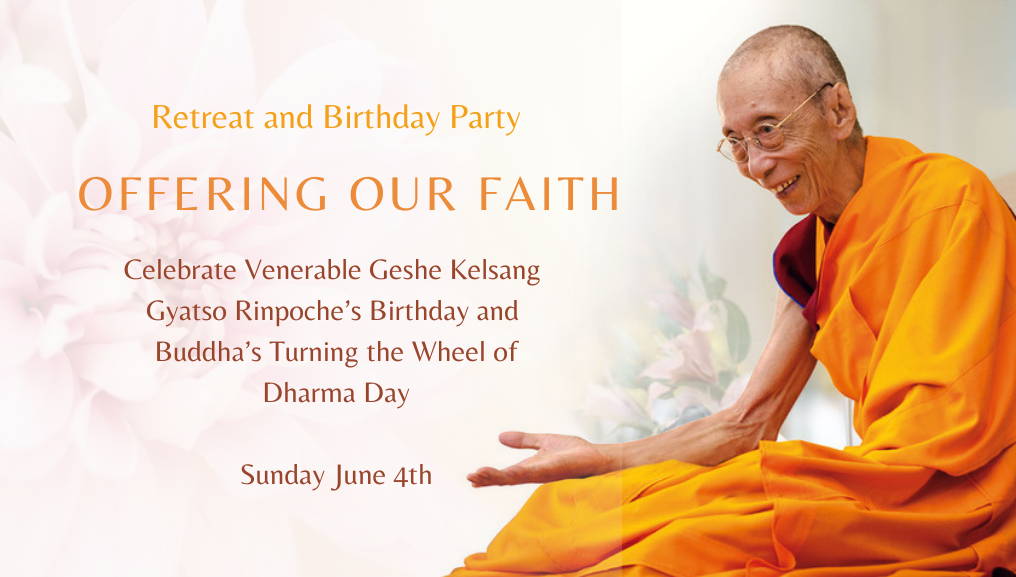 Each and every day we remember the special kindness of Venerable Geshe-la, our Root Guru and Founder of the New Kadampa Tradition. However, on this auspicious day, with joyful gratitude we offer our faith through reciting the special prayer, Request to the Holy Spiritual Guide Venerable Geshe Kelsang Gyatso from his Faithful Disciples, and by collecting recitations of our Guru's name mantra.
Everyone is welcome to any or all of these events.
We will start Sunday morning with The Sunday Morning drop in class about the life of Venerable Geshe Kelsang, from 11:00 am - 12:00 pm, taught by Gen Choma.
This will be followed (after a lunch break–on your own) by 2 sessions of a self-guided retreat using the sadhana, The Hundreds of Deities of the Joyful Land According to Highest Yoga Tantra, and the special request prayer.
In late afternoon the retreat will conclude with Offering to the Spiritual Guide chanted prayers.
Talk on the life of Venerable Geshe Kelsang 11am - 12pm

2 retreat sessions in the afternoon

Offering to the Spiritual Guide chanted prayers

While this is an advanced retreat, everyone is welcome, including beginners

See other Kadampa Meditation Center's celebrations of this special day
Schedule
Drop in class, 11:00 -12:00 pm ( $8 | free for members)
Retreat Session 1:30-2:30 pm (free for all)
Retreat Session 3:00-4:15 pm (free for all)
Offering to the Spiritual Guide Chanted Prayers 5:00-7:00 pm (free for all)
IN-PERSON ONLY and STREAMING (for members)
Please register online or at the door
Cost: $8 | $FREE for Members
*50% discount available for students and seniors 62+. Contact: admin@meditateinthebayarea.org for more info.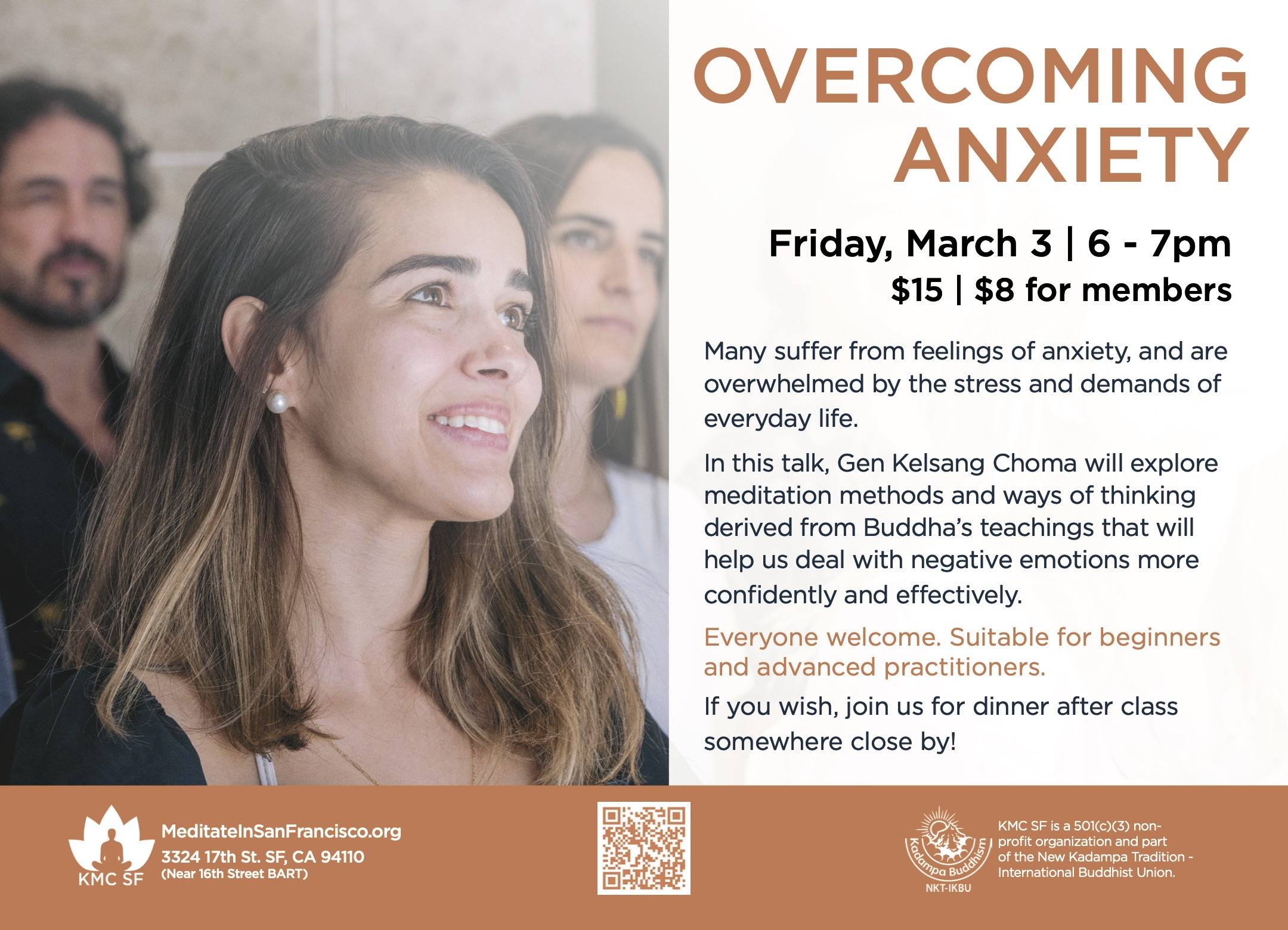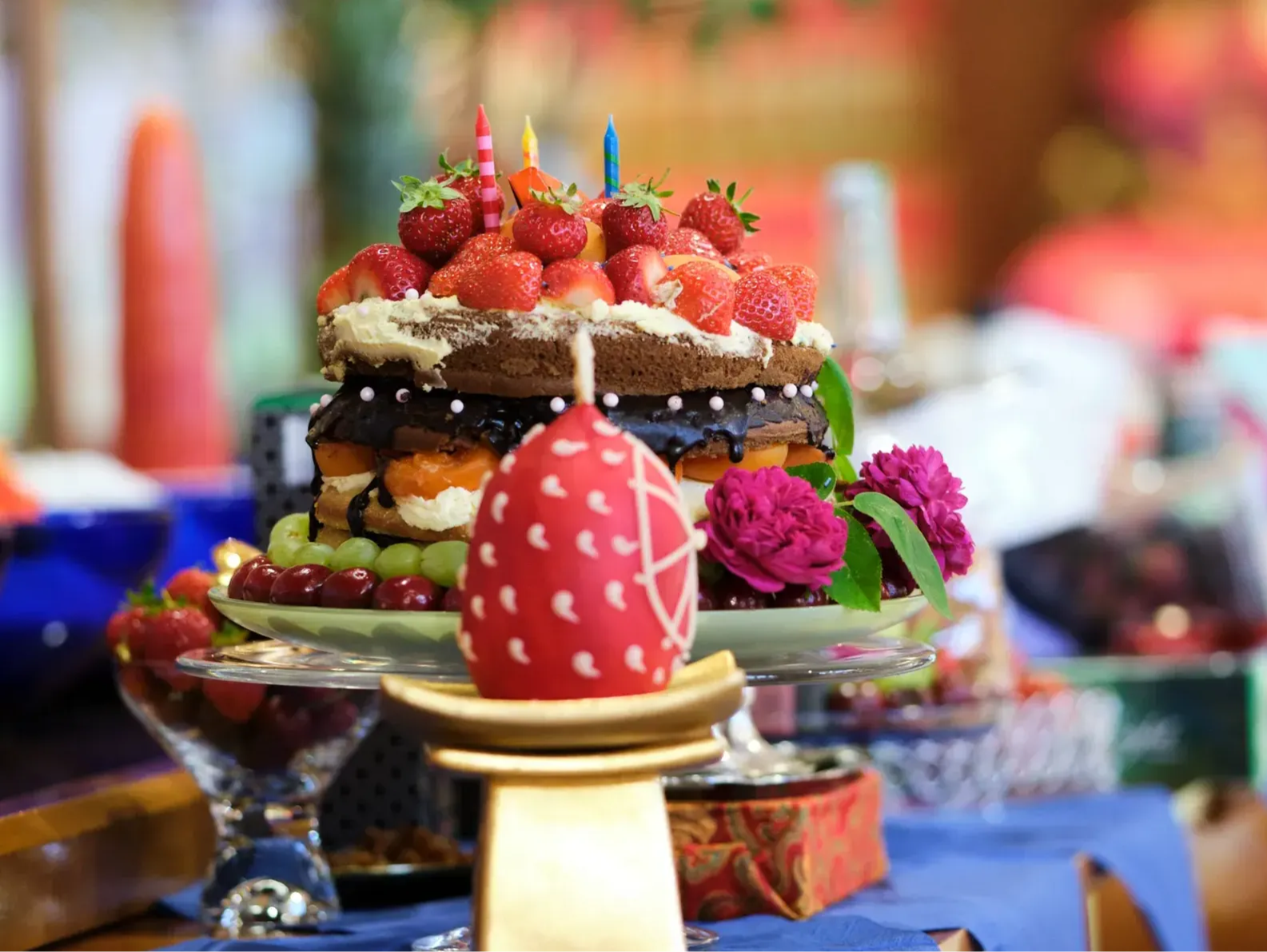 Special Event: Offering our Faith Talk

COST: $8 | Free for Members

TEACHER: Gen Kelsang Choma

WHERE: In-person @ KMC SF | 3324 17th Street, SF CA, 94110

GETTING THERE:

Metered street parking  (free past 6 pm and all day on Sundays)

Parking garage on Hoff St. & 16th St. (42 Hoff St, San Francisco, CA 94110)

Bart (16th St. Mission)

J Line Muni (Church St & 16th St)

Bus (#49, #14, #22, #33)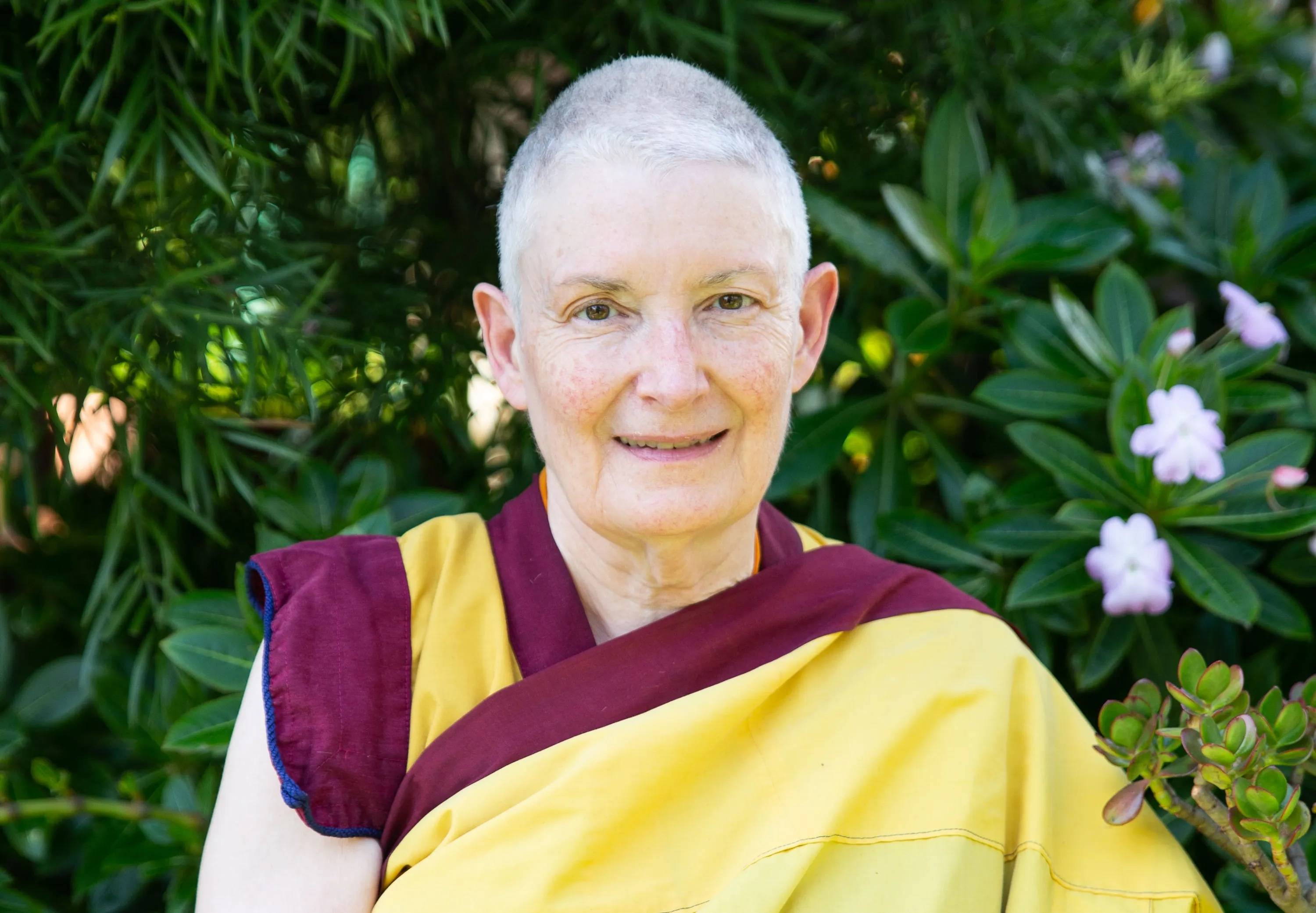 Gen Kelsang Choma is a senior Teacher and Buddhist nun with the New Kadampa Tradition of Modern Buddhism. She has studied extensively on the Teacher Training Program for over 30 years and is qualified to teach both Sutra and Tantra. She is the Resident Teacher at Kadampa Meditation Center San Francisco and is invited to teach nationally. People enjoy her teachings for their clarity and warmth.