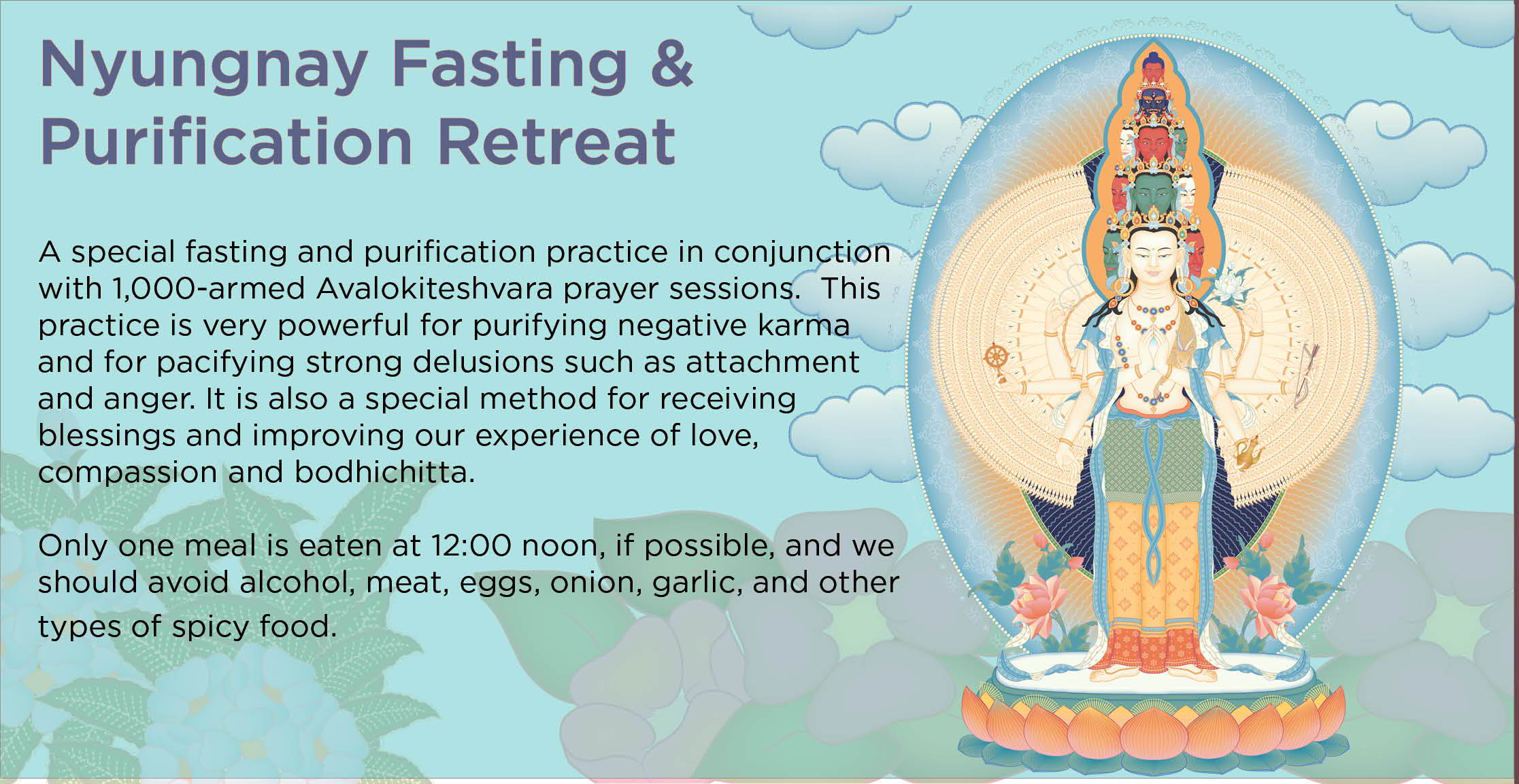 Nyungnay Fasting & Purification Retreat

Friday, April 14th & Saturday, April 15th

A special fasting and purification practice in conjunction with 1,000-armed Avalokiteshvara prayer sessions. This practice is very powerful for purifying negative karma and for pacifying strong delusions such as attachment and anger. It is also a special method for receiving blessings and improving our experience of love, compassion and bodhichitta.
Only one vegetarian meal is eaten around lunchtime, if possible, and we refrain from intoxicants during the retreat and we should try to avoid alcohol, meat, eggs, onion, garlic, and other types of spicy food over each of these two days.
Everyone who participates must take Precepts at 6:30 am both days, either at the Temple, or at home if you've received them previously.
Only one meal (vegetarian) is eaten Friday, at lunch time.
On Saturday, one can do the same as Friday with one vegetarian meal at lunch only, or a complete fast - no food or water for 24 hours starting with Precepts, 6:30 am Saturday morning.
Guided retreat April 14th & 15th

Chanted prayers

While this is an advanced retreat, everyone is welcome, including beginners

Retreat schedule coming soon

See other Kadampa Meditation Centers' Nyungnay Retreats around the world
IN-PERSON FOR EVERYONE AND LIVE-STREAMED FOR MONTHLY MEMBERS
Please register online or at the door
Cost: $20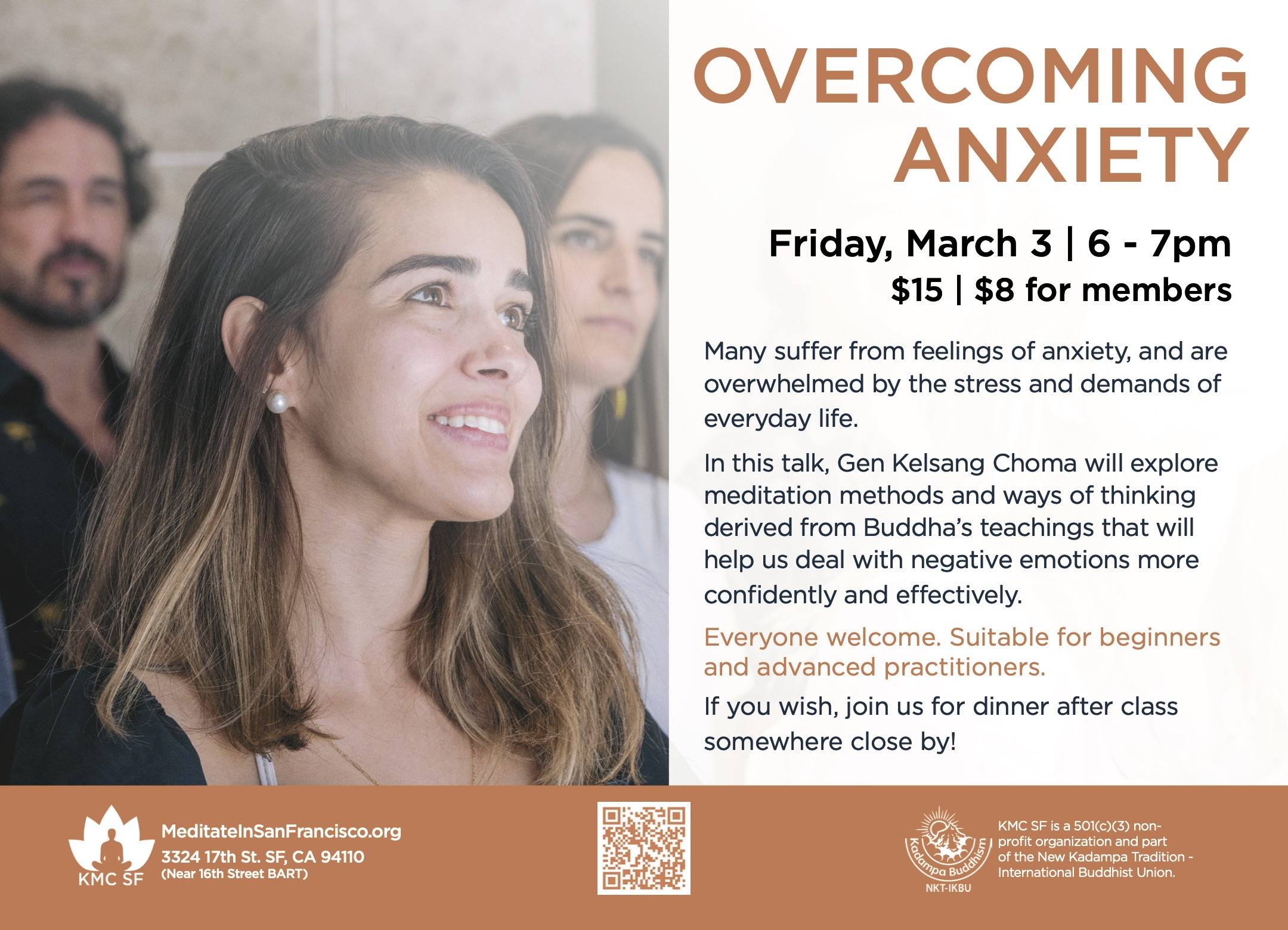 Friday, April 14th
Mahayana Precepts: 6:30am - 7:15am
Session 1: 7:30am - 8:45am
Session 2: 9:30am - 10:45am
Session 3: 1:00pm - 2:15pm
Saturday, April 15th
Mahayana Precepts: 6:30am - 7:15am
Session 1: 7:30am - 8:45am
Session 2: 9:30am - 10:45am
Session 3: 1:00pm - 2:15pm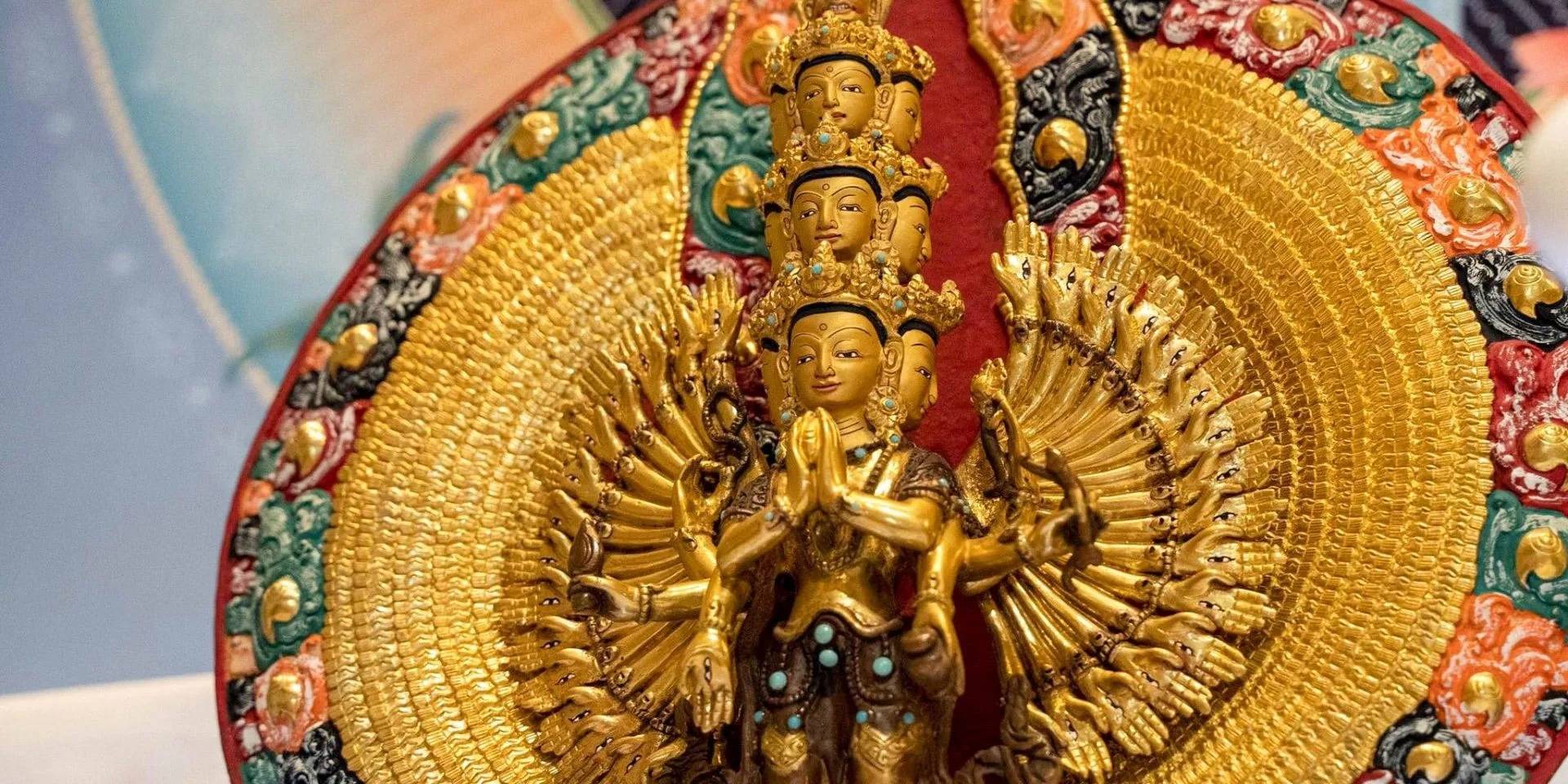 Special Event: Nyungnay Fasting & Purification Retreat

TEACHER: Gen Kelsang Choma

WHERE: In-person @ KMC SF | 3324 17th Street, SF CA, 94110 (In-person for everyone & live-streamed for monthly members)

GETTING THERE:

Metered street parking on 17th & Hoff St (free past 6pm)

Parking garage on Hoff St. & 16th St. (42 Hoff St, San Francisco, CA 94110)

Bart (16th St. Mission)

J Line Muni (Church St & 16th St)

Bus (#49, #14, #22, #33)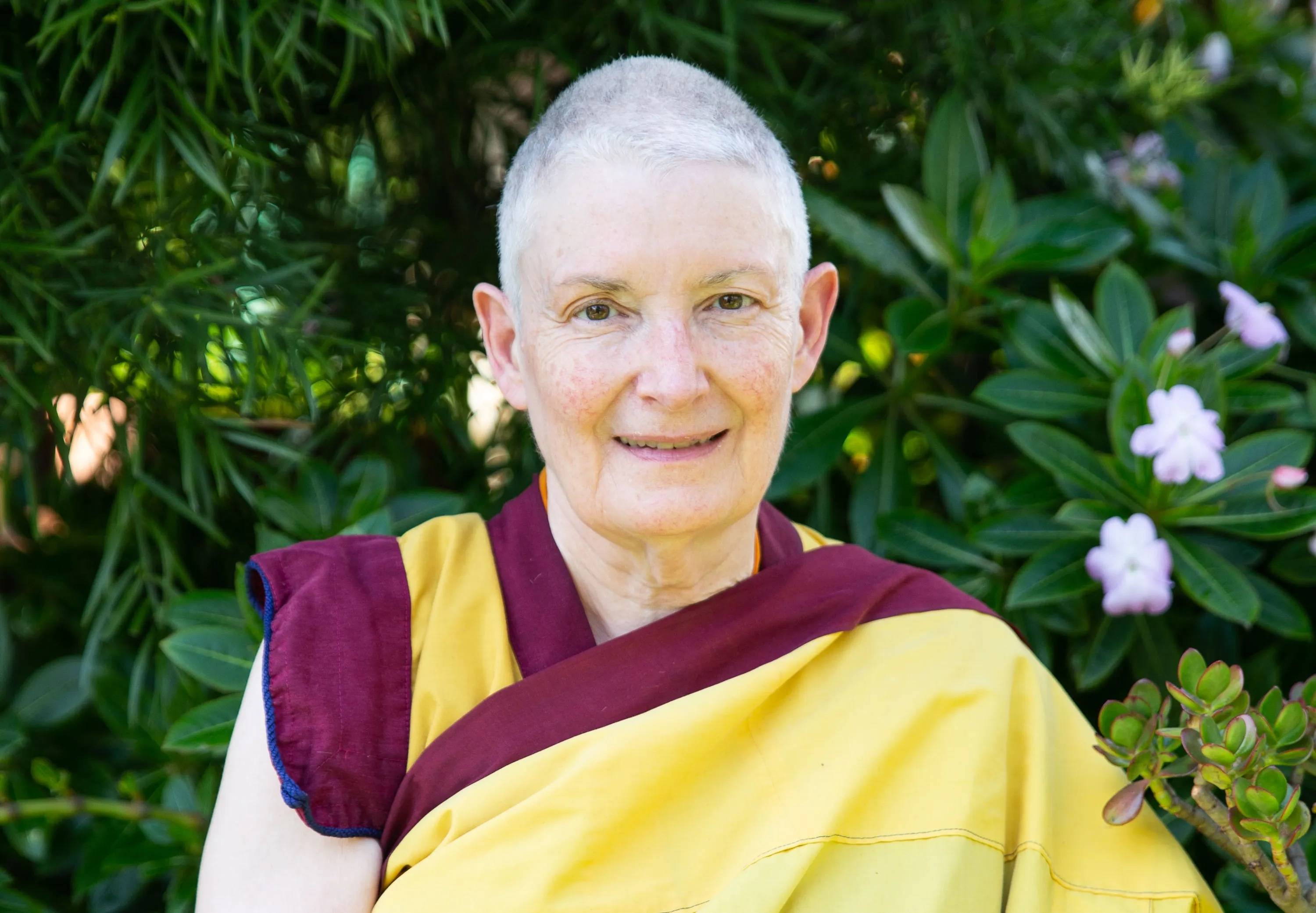 Gen Kelsang Choma is a senior Teacher and Buddhist nun with the New Kadampa Tradition of Modern Buddhism. She has studied extensively on the Teacher Training Program for over 30 years and is qualified to teach both Sutra and Tantra. She is the Resident Teacher at Kadampa Meditation Center San Francisco and is invited to teach nationally. People enjoy her teachings for their clarity and warmth.