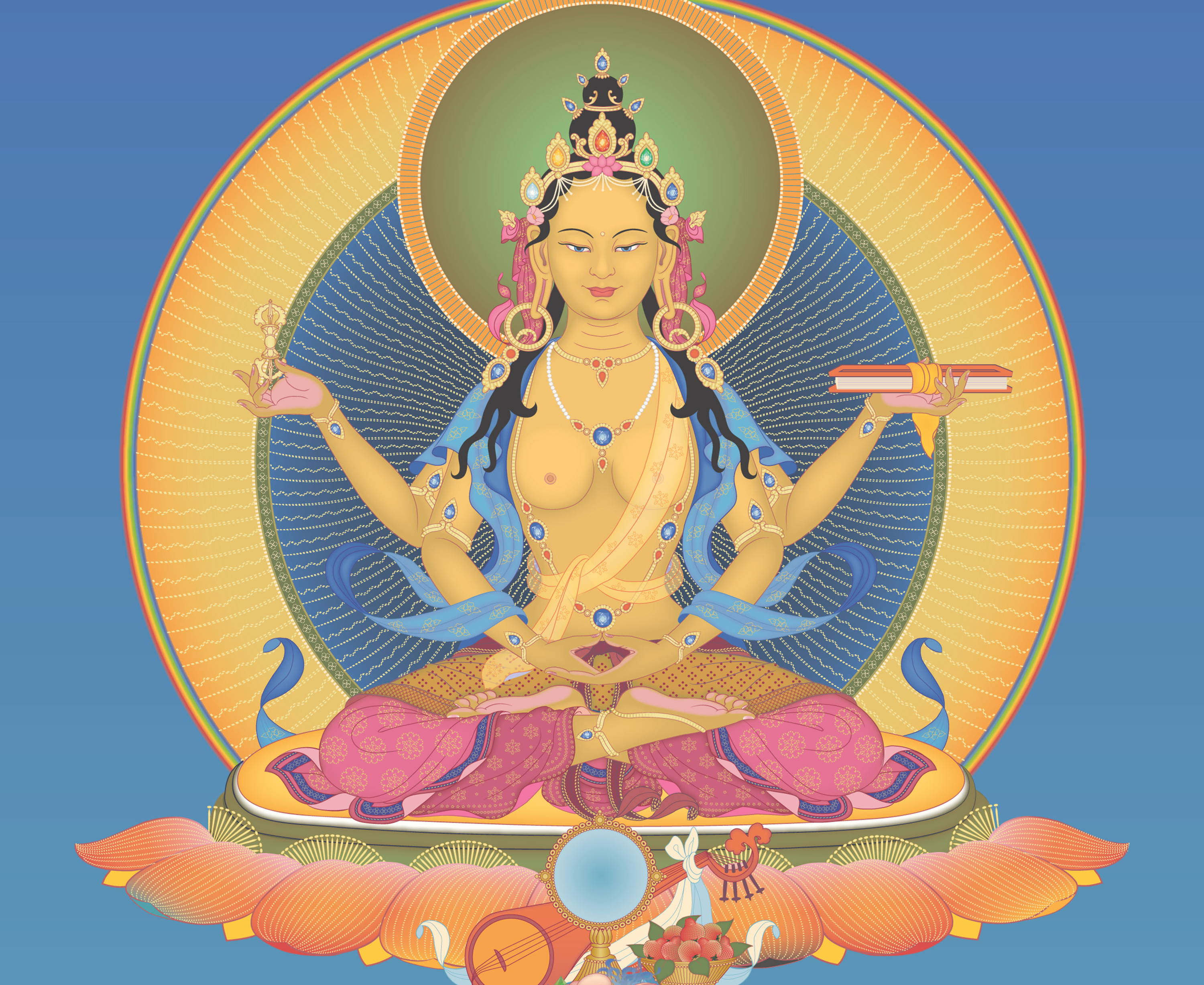 SOLVING PROBLEMS THROUGH THE WISDOM OF EMPTINESS
Prajnaparamita empowerment & teachings on emptiness with Gen-la Dekyong
This year, join hundreds of people from around the United States and to receive the empowerment of Prajnaparamita, who is the manifestation of Buddha's Perfection of Wisdom. By receiving her blessings in this empowerment, we can deepen our experience of ultimate truth and come closer to a lasting answer to all our problems.
---
Watch the US Festival Empowerment In-Person at KMC SF!
When:
Saturday, June 19th | 4 - 6pm
No pre-registration necessary, but you must have registered for the festival itself in order to attend.

Bring an offering if you'd like!