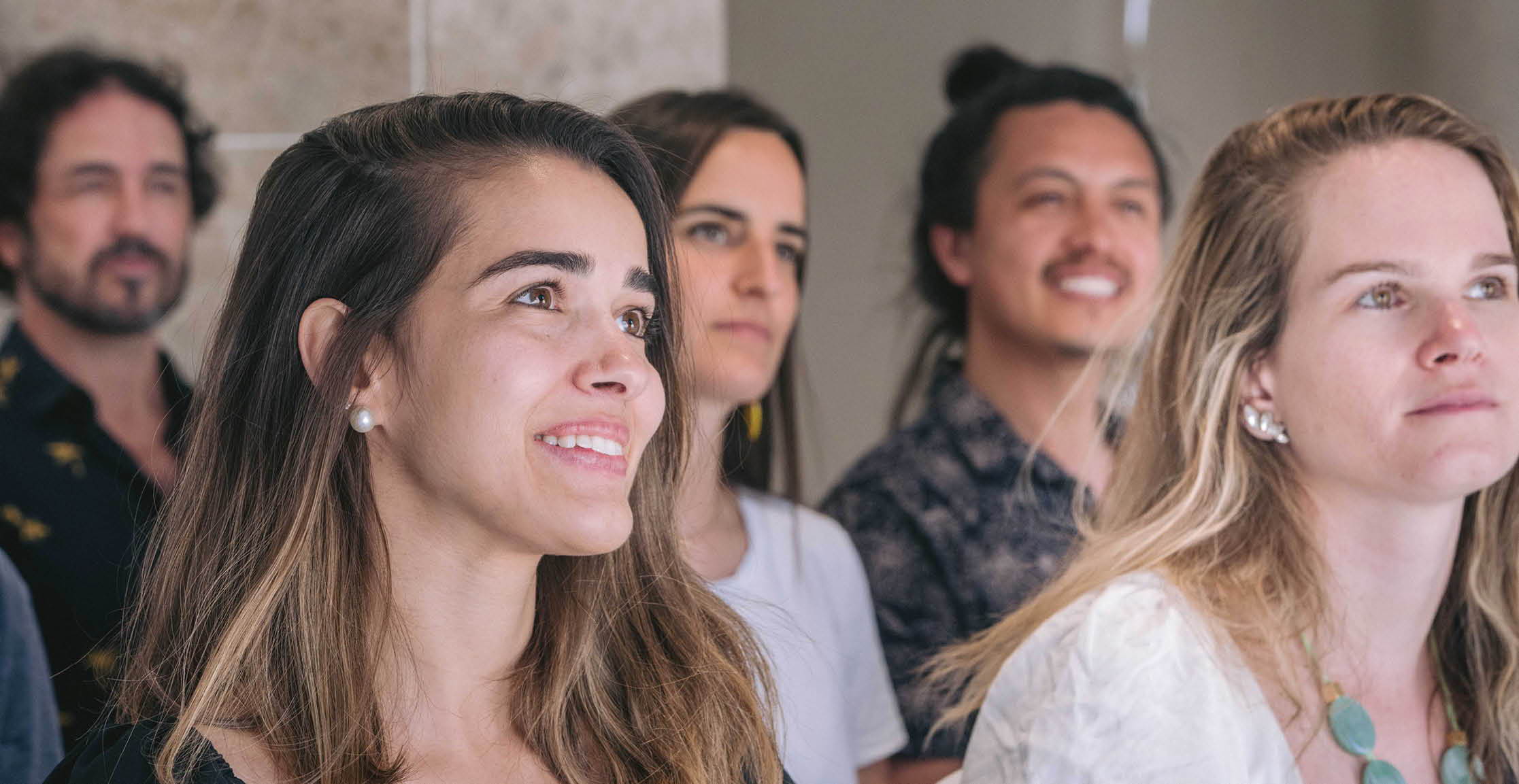 Friday, March 3rd, 6pm - 7pm
Many suffer from feelings of anxiety or are overwhelmed by the stress and demands of everyday life.
In this evening talk, Gen Kelsang Choma will explore meditation methods and ways of thinking derived from Buddha's teachings that will help us to let go of anxious minds and to deal with negative emotions more confidently and effectively.
If you wish, stay after the class ends and join us for dinner somewhere close by!
What to expect in this class
Simple guided breathing meditation

Practical teaching on how to overcome anxiety

Second guided meditation on the teaching topic

Brief discussion & Q&A

Everyone welcome. Suitable for beginners and advanced practitioners.
IN-PERSON ONLY
Please register online or at the door
Cost: $10 / $FREE for members
*50% discount available for students and seniors 62+.
Contact: admin@meditateinthebayarea.org for more info.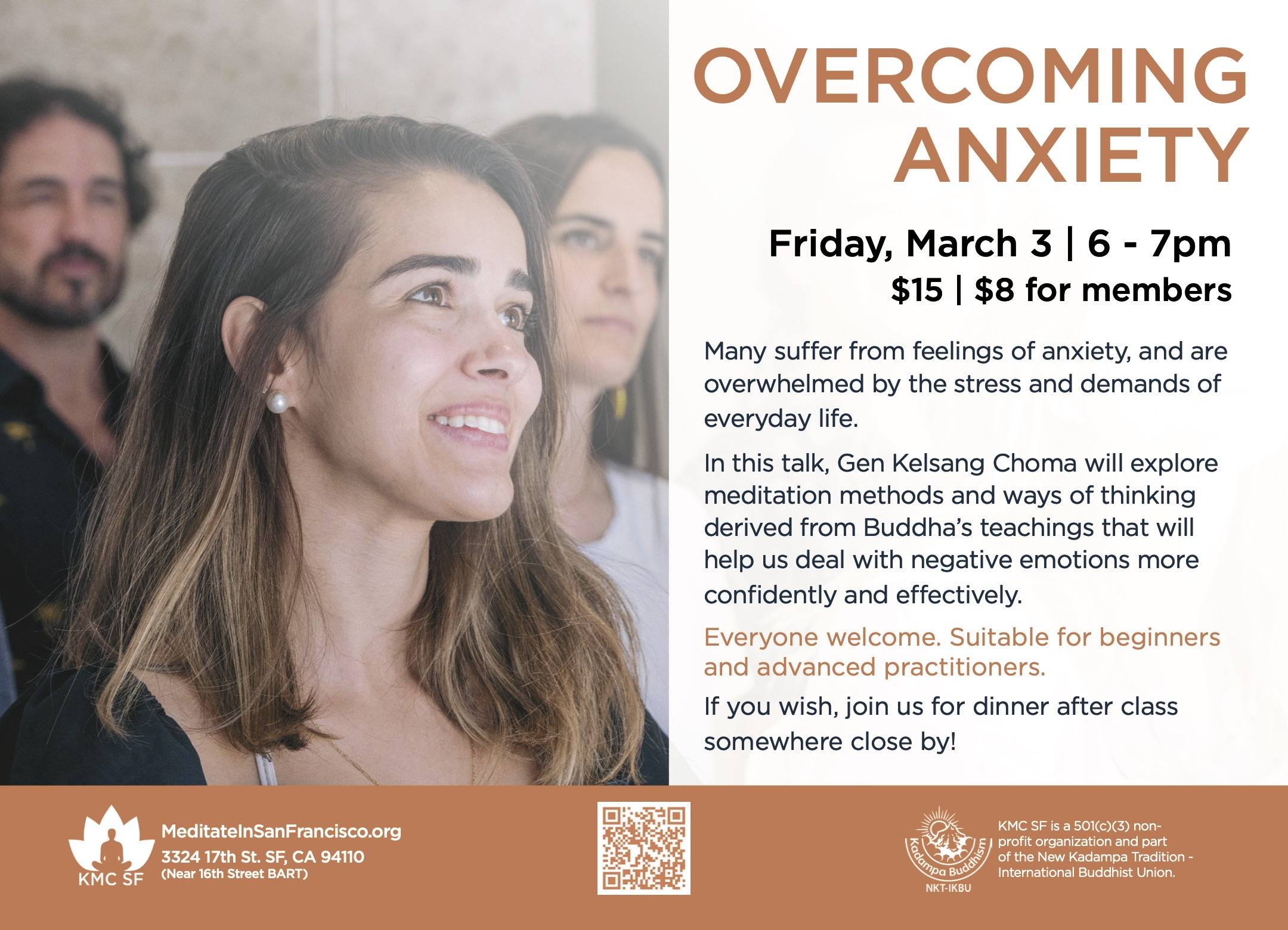 Special Event: Overcoming Anxiety

WHEN: Friday, March 3rd, 6pm - 7pm

COST: $10 (FREE for Members)

WHERE: In-person @ KMC SF | 3324 17th Street, SF CA, 94110

GETTING THERE:

Metered street parking on 17th & Hoff St (free past 6pm)

Parking garage on Hoff St. & 16th St. (42 Hoff St, San Francisco, CA 94110)

Bart (16th St. Mission)

J Line Muni (Church St & 16th St)

Bus (#49, #14, #22, #33)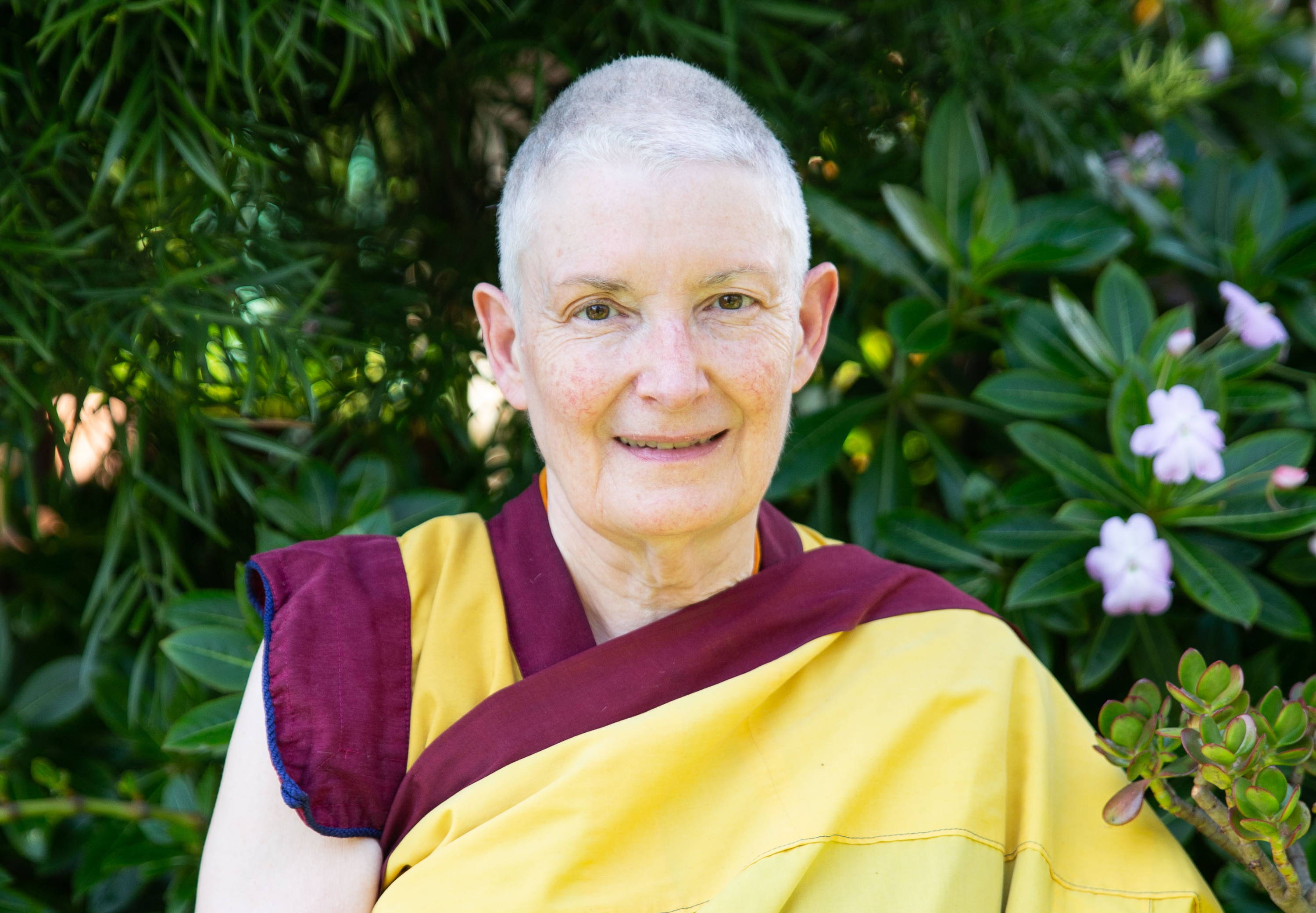 Gen Kelsang Choma is a senior Teacher and Buddhist nun with the New Kadampa Tradition of Modern Buddhism. She has studied extensively on the Teacher Training Program for over 30 years and is qualified to teach both Sutra and Tantra. She is the Resident Teacher at Kadampa Meditation Center San Francisco and is invited to teach nationally. People enjoy her teachings for their clarity and warmth.