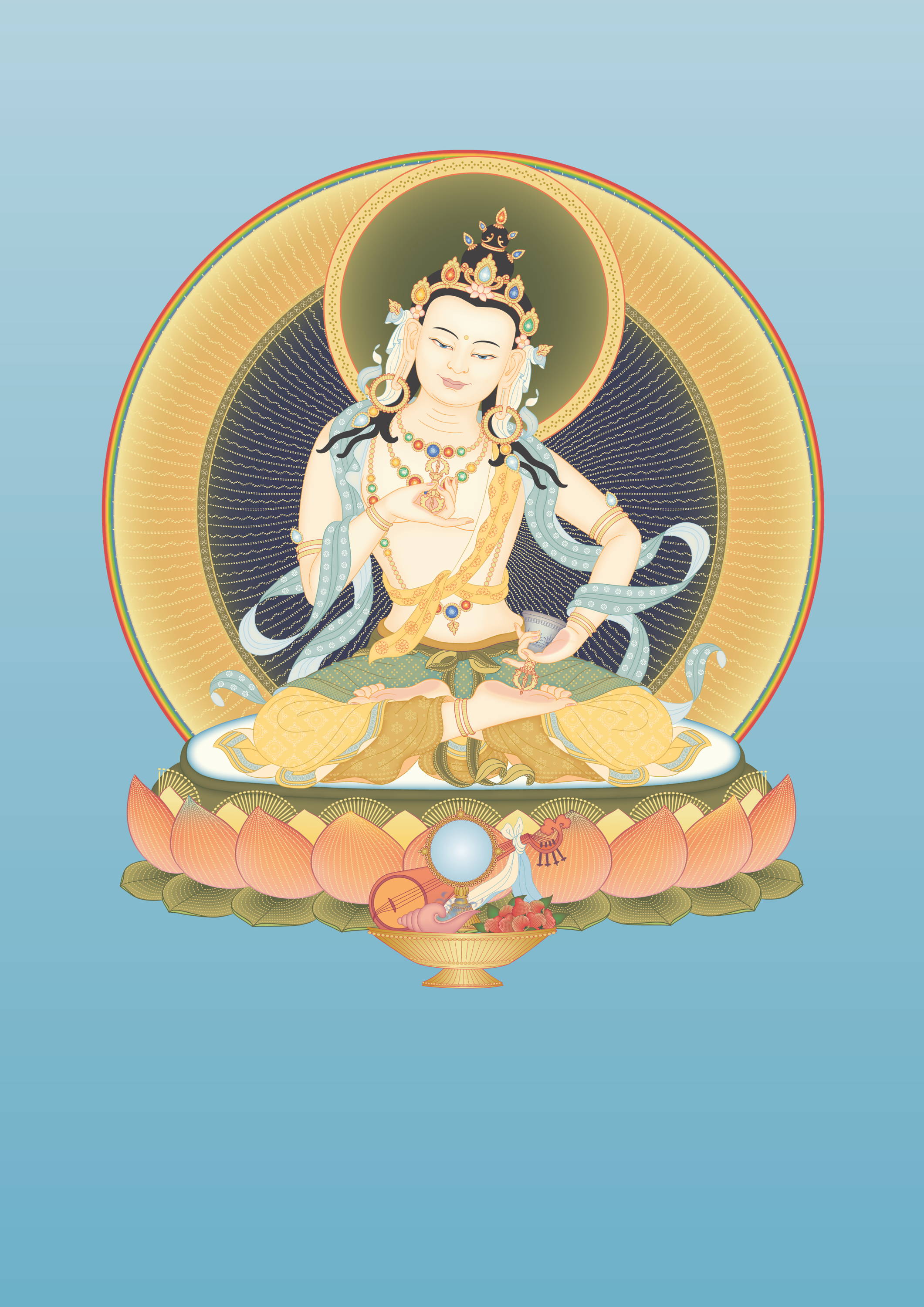 Great Preliminary Guide Retreat: Vajrasattva

November 20th - 22nd
$22 for the whole retreat
Free for TTP members. $10 for non TTP members Become a member



"Through the power of recitation and visualization, and through receiving Vajrasattva's blessings, we will gradually purify our mind and our actions. In this way we can improve our qualities as a human being, and eventually become a special holy being." Venerable Geshe Kelsang Gyatso Rinpoche, Teachings on Vajrasattva, 1993.
This retreat is a powerful method for purifying our negative karma. Each session includes prayer and time for silent meditation. By deepening our reliance on Buddha Vajrasattva in this retreat, we will cleanse our mind of delusions, negativities, and obstacles holding us back from reaching our full inner potential.

Schedule | Sessions are not guided
Saturday, November 20th
Session 1 | 9 - 10:30am
Session 2 | 11:30am - 1pm
Session 3 | 2 - 3:30pm
Session 4 | 4 - 5:30pm
Sunday, November 21st
Session 1 | 9 - 10:30am
(Online only for this session)
Session 2 | 11:30am - 1pm
Session 3 | 2 - 3:30pm
Session 4 | 4 - 5:30pm
Monday, November 22nd
Session 1 | 9 - 10:30am
Session 2 | 11:30am - 1pm
Free for TTP members
$10 for the whole retreat for non TTP members. Become a member
$22 for the whole retreat
$10 for Saturday
$10 for Sunday
$5 for Monday
IN-PERSON
No pre-registration needed, please register at the door.
Fully vaccinated people, masks are optional. Unvaccinated people, please wear a mask.

LIVE-STREAM
Links to classes will be accessible after registration.
For help with registration or links, please email: techsupport@meditateinsanfrancisco.org
PLEASE NOTE: These classes are offered for residents of the Bay Area only. Fortunately, there are Kadampa Centers worldwide! Please click here to support the Center nearest you.
50% discount available for students and seniors 62+. Contact admin@meditateinthebayarea.org
Drop in at any time during the series; no need to pre-register. No one turned away for lack of funds.
We are a non-profit organization funded by class fees and donations. Any profits go to the International Temples Project for World Peace.