THE EMPOWERMENT OF BUDDHA VAJRASATTVA

Pure Freedom and Spiritual Confidence

Saturday, November 4th
10:30 am - 4:00 pm
Get a taste of the inner freedom and the divine power an enlightened mind experiences continuously.
The empowerment of Buddha Vajrasattva purifies our negative karma and increases our pure potential to accomplish our goals and be of a benefit to others.
This guided meditation and sacred ritual bestows many powerful blessings while creating the cause to experience a Buddha's enlightened state.
Such a taste, however brief, is invaluable. It empowers us to leave the past behind and create the future we long for.
Everyone Welcome. Empowerment (am session) in person only. Afternoon session will be in person and live streamed.
10:30 am - 12:30 pm   Vajrasattva Empowerment

2:00 pm - 4:00 pm Vajrasattva Practice & Commentary

 

 

 

 
IN-PERSON ONLY
Please register online here or at the door
EARLY BIRD DISCOUNT!

Register by Oct 24th, and get $7 off.

Use discount code:  VSEMP7EB

 

Regular Price :

$75 - Non Members

$50 - Members*

 

Early Bird Price; good until Oct 24th:
$68 - Non Members

$45 - Members*

 
*Use your member codes sent via email, to get the member discounts.
DETAILS
SPECIAL EVENT:  Vajrasattva Empowerment
WHEN:  Nov 4, 10:30am - 4:00 pm
COST: $75/$50 nonmember/member, $68/$45 early bird discount

TEACHER: Gen Kelsang Choma
WHERE: KMC SF, 3324 17th Street, San Francisco, CA 94110
GETTING THERE:
Metered street parking - Free after 6pm and all day on Sundays
Parking garage on 16th & Hoff St. (42 Hoff St.)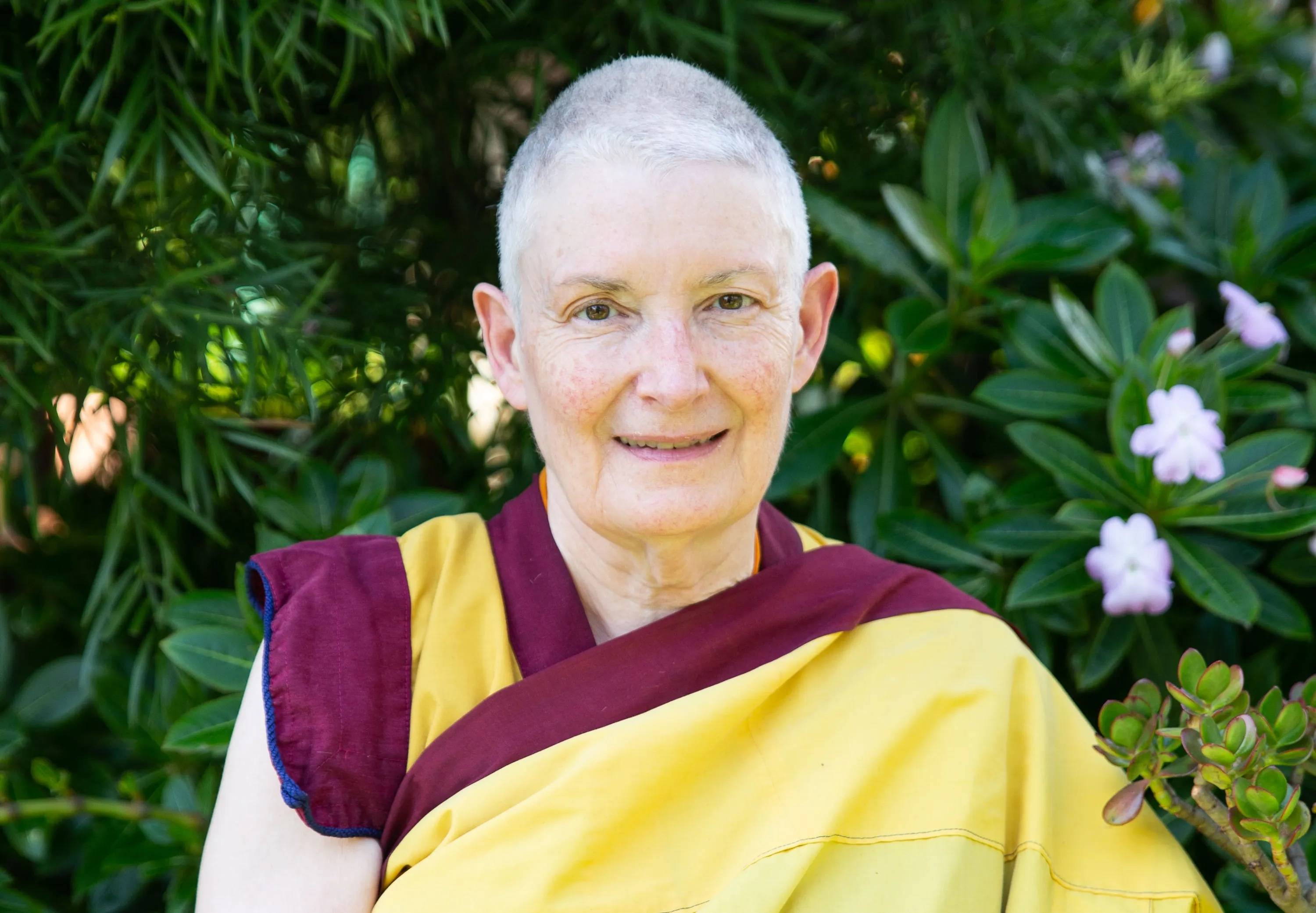 Gen Kelsang Choma is a senior Teacher and Buddhist nun with the New Kadampa Tradition of Modern Buddhism. She is a close disciple of Venerable Geshe Kelsang Gyatso has studied extensively on the Teacher Training Program for over 30 years and is qualified to teach both Sutra and Tantra. She is the Resident Teacher at Kadampa Meditation Center San Francisco and is invited to teach nationally. People enjoy her teachings for their clarity and warmth.