Tuesday Night Drop-in Class
7pm - 8:30pm
$15 | Free for Members
FREEDOM THROUGH WISDOM

Through expanding our wisdom we can understand how our mind shapes our reality. With this understanding, we can learn to respond productively and calmly to whatever is appearing in our lives. Drop in class, everyone welcome. Suitable for beginners and advanced practitioners.

July 4     Temple closed for holiday
July 11     Superior Seeing, Gen Kelsang Choma
Superior seeing refers to a profound wisdom or realization that sees the way things really are. It is a wisdom realization attained through concentration accomplished from study, meditation, and receiving blessings.
July 18     Dreams and Illusions, Gen Kelsang Choma
Because we don't understand the nature of reality, we are like travelers in a desert who exhaust themselves running after mirages, or like someone walking down the road at night mistaking the shadows of trees for criminals waiting to attack. In this class we will learn to identify the true nature of reality.
July 25     What is the Real Nature of our Body? Kathleen Thurston
On one level we know our body very well –– whether it is healthy or unhealthy, tall or short, etc. But how often do we examine it more deeply by asking, "What precisely is my body? Where is my body? What is its real nature?" With practice, training and meditation, we contemplate these questions and discover what the real nature of our body is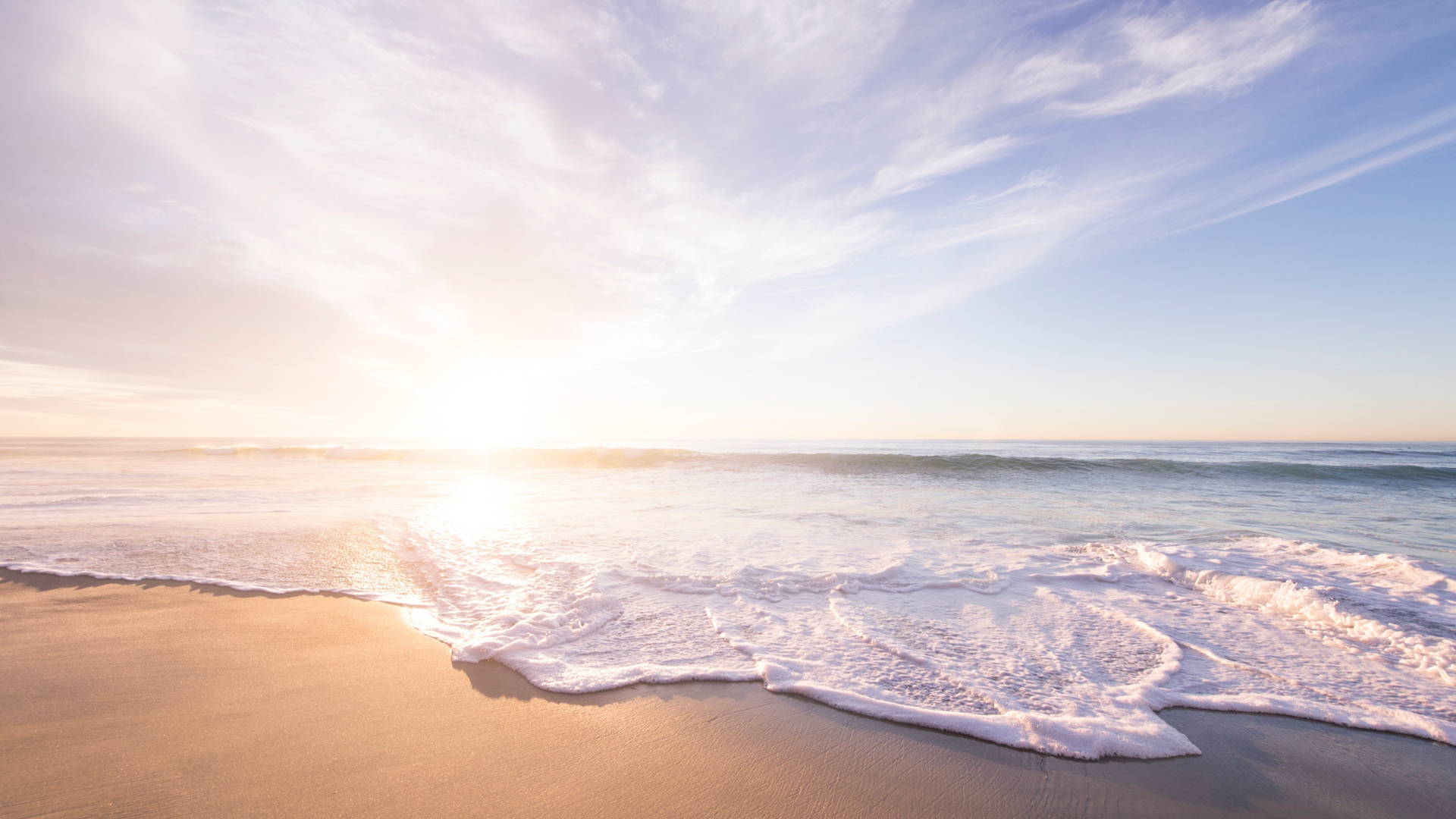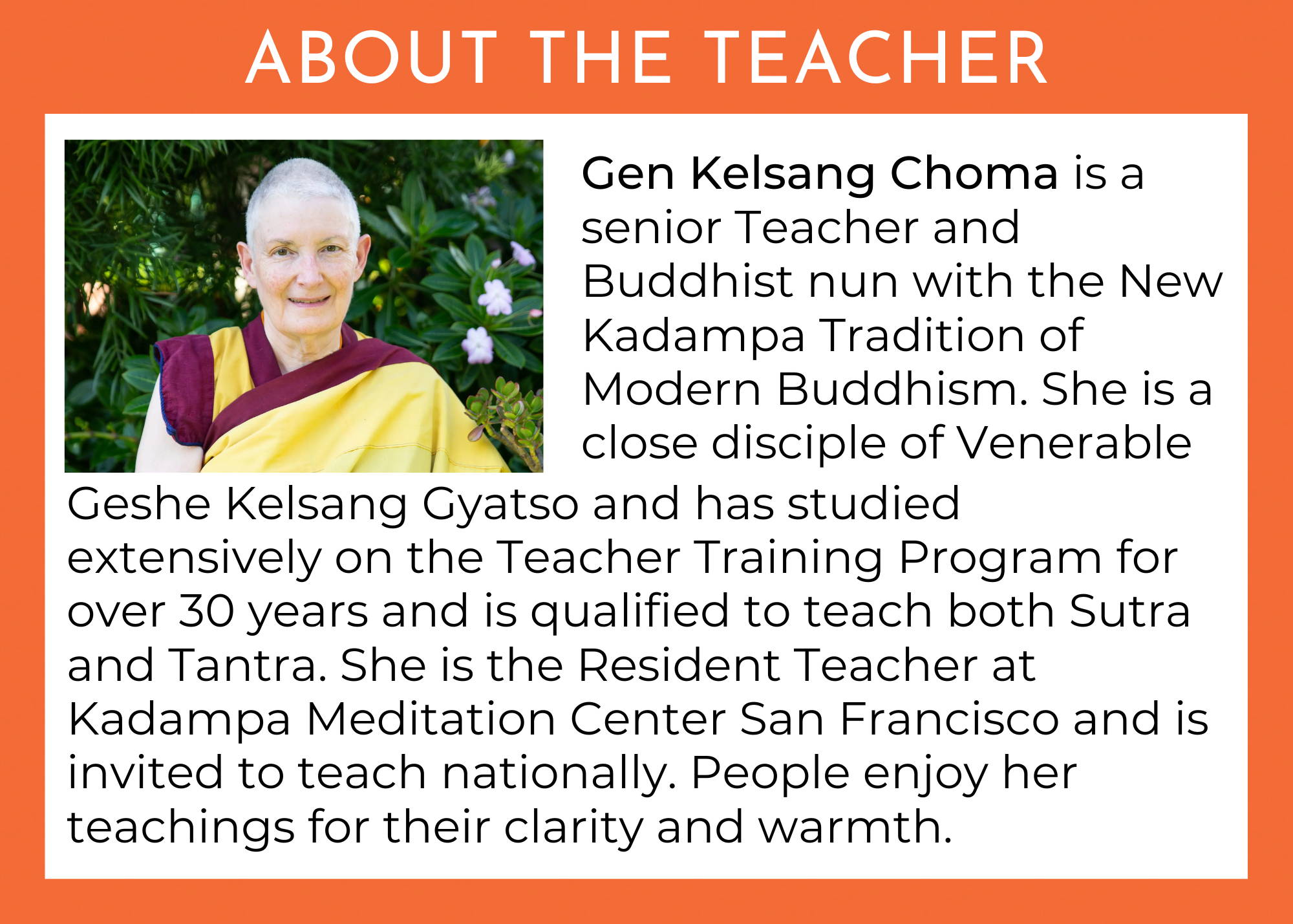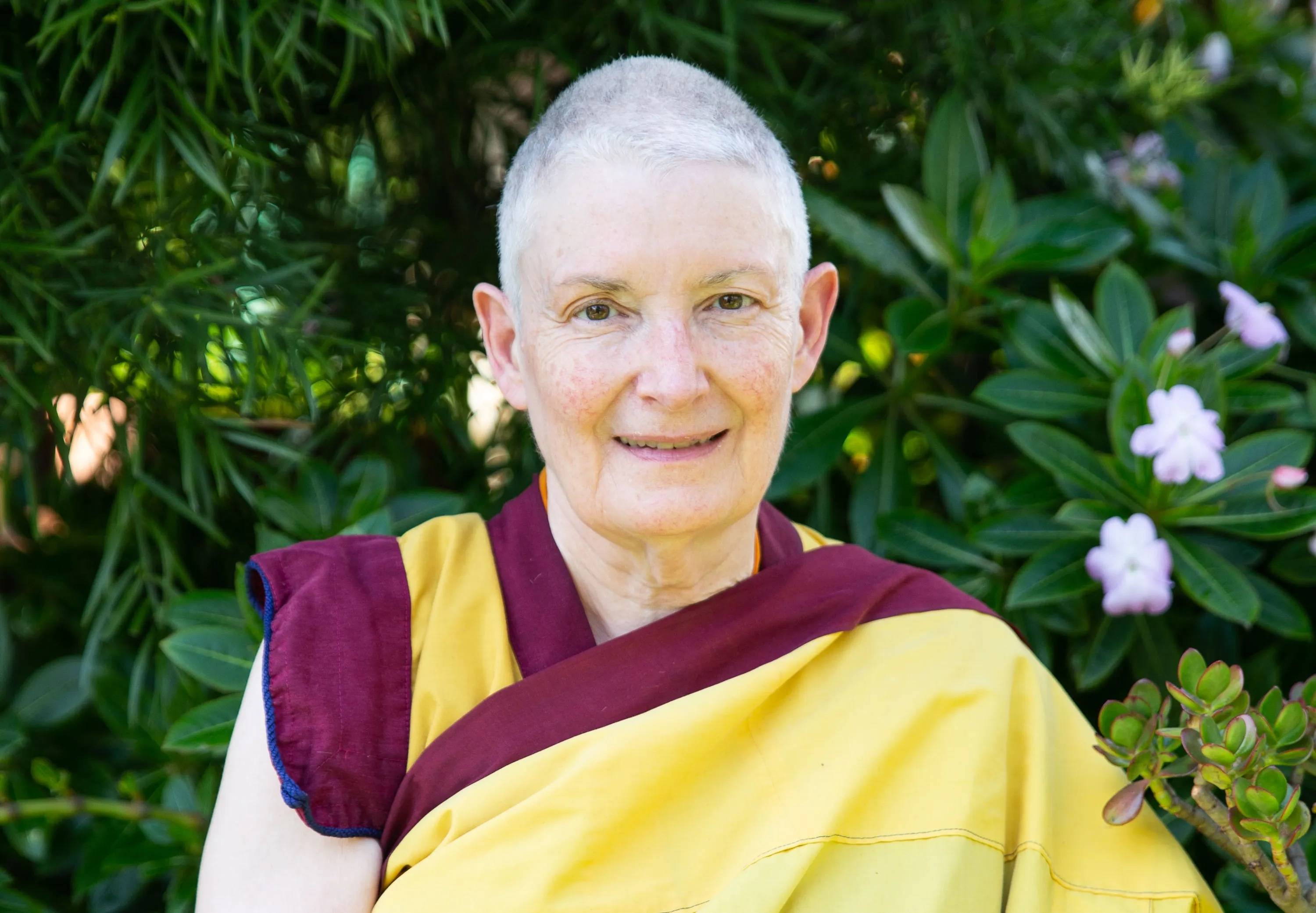 Gen Kelsang Choma is a senior Teacher and Buddhist nun with the New Kadampa Tradition of Modern Buddhism. She is a close disciple of Venerable Geshe Kelsang Gyatso and has studied extensively on the Teacher Training Program for over 30 years and is qualified to teach bth sutra and Tantra. She is the Resident Teacher at Kadampa Meditation Center San Francisco and is invited to teach nationally. People enjoy her teachings for their clarity and warmth.