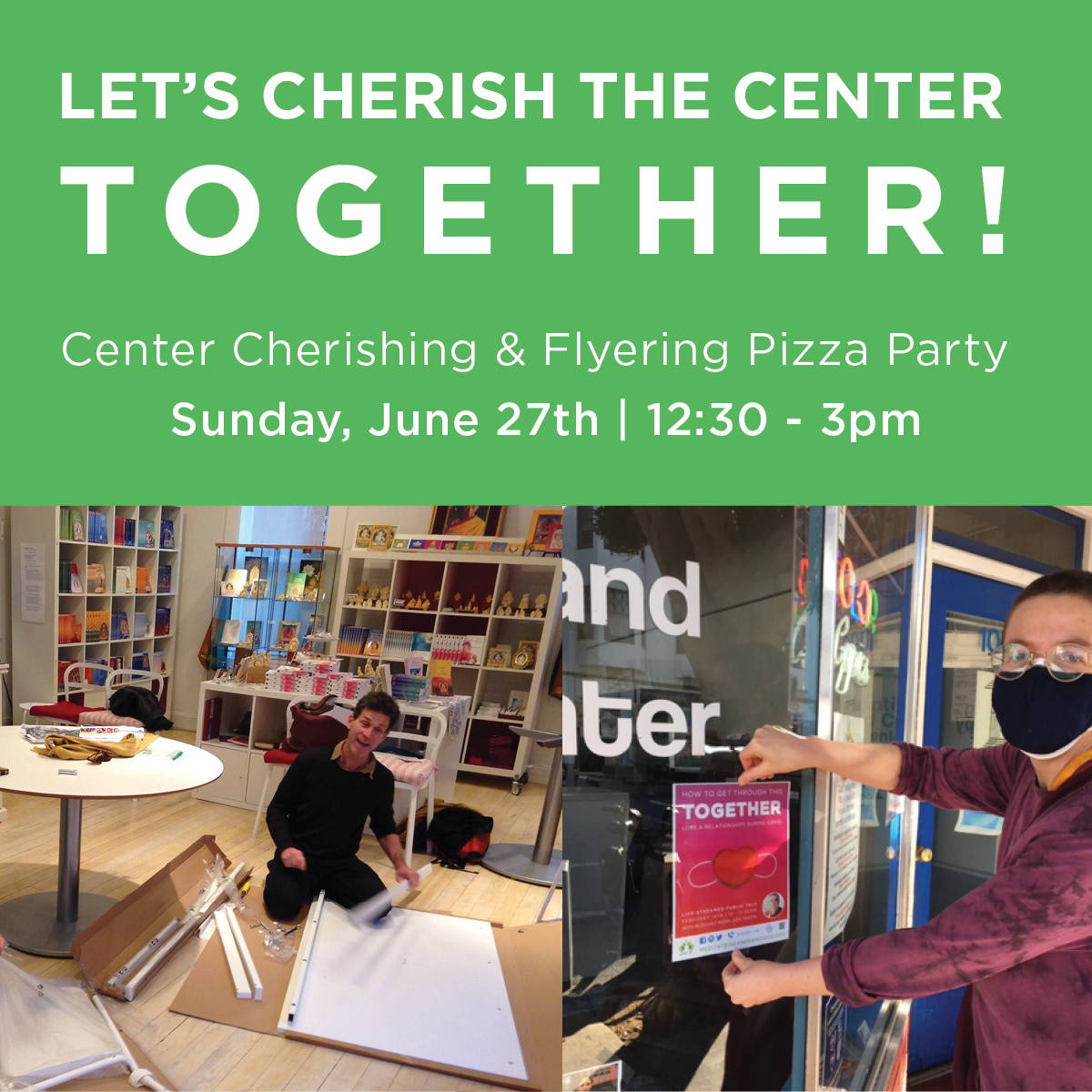 Help KMC SF Prepare to Re-Open!
(We will be fully opening on July 11th! More info to come.)
We have lots to do in order to get ready to re-open. On Sunday, June 27th, we will have 2 different teams - center cherishing (making the temple a shining and beautiful space for everyone's return), and a flyering team (going around the city to distribute publicity so everyone knows we are opening!).
We'd love your help in either team! This will be a fun day of being together and gaining merit!
Before we get started, everyone is invited to enjoy pizza, and then ice cream after!
Covid Regulations
- If you are vaccinated, masks are optional. If you are unvaccinated, we ask that you wear a mask.
- If you are not feeling well, please do not come into the building.
- Air circulation & purification will be in place.